Hello everyone,
It's the first day of 2017 and enjoying the calmness of the winter morning. Thankful for all the blessings that came my way and wishing that the year that will come ahead will guide me to share and create and prosper as Canada turns 150 years old.
About a week ago we finish wrapping our Incident in a ghost land filming. It was so inspiring and was please to see some footings on the screen.  Then off to make costume for Winnipegs Contemporary Dancers up coming show    " As though I had wings " by WCD's artistic Director Brent Lott. A must see event. Last night Dec. 31st 2016 was the opening. I had tears and happiness at the same time watching these fabulous works by WCD dancers.
http://www.leifnorman.net/as-though-i-had-wings-winnipegs-contemporary-dancers-dec-30-2016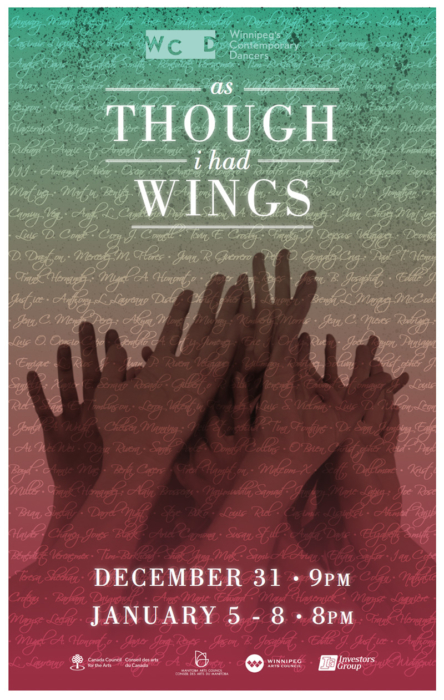 Mean while, enjoy the new year. All the best for 2017 and be safe.