Hello my world of fashionistas,
Season's Greetings to each and everyone of you.  Hope your Holiday celebration will be filled with love, fun celebration and amazing friends & family. For a while now I have been doing all kinds of activities.  In August of this year I had the privilege to work for the musical show Phantom of the Opera. I'd say it's a must to see one of the most entertaining show that had been produce in Broadway. The sets & costumes are amazing & of course the performer with amazing voices. I will always cherish my time working to such a fabulous show ever.
In beginning of September this year I was able to do a quick on sight photo shoot in Vancouver. I wanted to do a beach atmosphere photographs of my active wear and evening wear. Thanks to Blanche Macdonald College for providing me hair & makeup crew and to my amazing model Shane Johnston & Vanessa Mason who made it happen in Sunset Beach, Vancouver B.C.
Lately I have been called in to work on costumes for featured films. My IATSE 856 called me to design and cut costumes for " The corruption of Divine Providence" by Jeremy Torrie. An Indy Film. What an experience working on the scene. Got to spend twenty six  days of filming in rural Manitoba. Met the amazing Tantoo Cardinal on the set. What a trooper.
There is a lot involved in working on the set. Getting up really early and be there on time for your call then staying really late till the director achieve what he is looking for his film.
Then came another feature film " Nellie Bly " also a feature film base on a true story of Elizabeth Cochrane Seaman who is a writer and carried on a pen name Nellie Bly in the Victorian era in United States. Making costumes for this film was a challenge. Too many things to do and not enough time. Sometimes I wonder if I could work on a film where everybody is working hard but enjoying the work at the same time. I bet you it would be very inspiring.
Now it's Christmas and really just blessed for what I have and looking forward for the new year.
Merry Christmas everyone, stay safe and be healthy.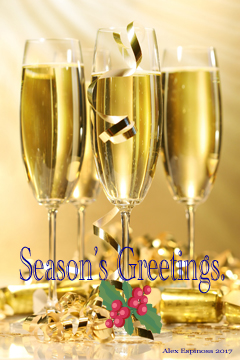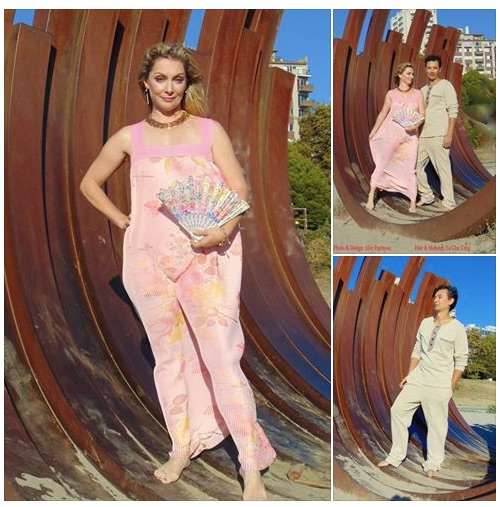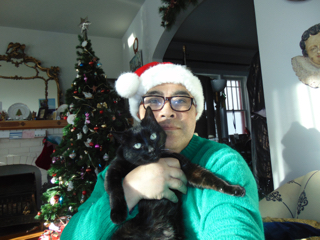 This is my cat Gigi. She's not well at the moment but still adore her. Hoping she will make it to 2018.